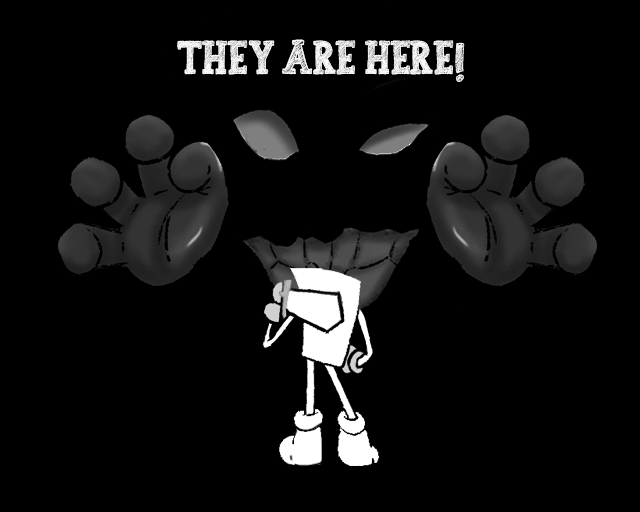 They are here!
They Are Here is a single player game. You will play as the conscience of a man who is gradually going mad and wants to get rid of the inner demons that dictate his life.

About the game :
They are here is a side view boss rush game. Go through the different rooms to face the invisible enemies of the character. Your goal: to triumph over all the voices in your head to finally be free.


Controls :
The game is played on PC only with the keyboard. The keys remain very classic (ZQSD) and for the attack, use the Space key.
Team :
Game Designer : Lucas Bourdon / Nino Barbier

Game Programmer : Maxime Derosier / Erik Ren
Game Art : Guillaume Joyerot